Zymox Enzymatic Leave-On Conditioning Rinse with Vitamin D3 for Dogs and Cats
$18.99 (-21%)
Zymox Enzymatic Leave-On Conditioning Rinse with Vitamin D3 for Dogs and Cats Wholesale
Supports normal skin & coat health, working to provide a barrier

Deep conditioning moisturizer with vitamin D3 for added health benefits helps rejuvenate & soothe

Best if used after shampooing or between baths to help condition your pet's skin and detangle fur

For optimal results, use after ZYMOX Shampoo, then apply leave-in conditioner to the coat and let dry

Non-greasy veterinarian-developed formula is free from silicone & parabens; ideal for dry fur & skin
Compare
Description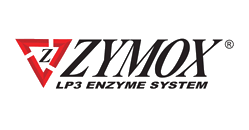 ZYMOX Conditioning Rinse for Itchy Inflamed Skin Zymox® Conditioning Rinse produces a powerful protective barrier against minor skin inflammations and surface irritations due to bacterial and fungal microbes. The LP3 Enzyme System with Vitamin D3 provides optimal protection for the skin. For best results, wash first with Zymox® Shampoo and use as a leave-in rinse for residual effectiveness. Can also be safely applied full strength directly to most problematic areas. Use as a leave-on rinse for between bathing protection and relief. Bio-active enzymes have been shown to be effective against: Pyotraumatic Dermatitis Trichophyton Pseudomonas Impetigo Candida Albicans Staphylococcus Bodyfold Pyoderma Malassezia Microsporum.
The ZYMOX LP3 Enzyme System is a broad spectrum alternative to medication. It provides soothing relief from irritated skin and skin issues caused by common germs, fungi and yeasts.
Enzymes are naturally-occurring proteins and our patented enzyme system helps to kill the microorganisms that cause skin problems and irritation, without harming healthy skin cells or the risk of microbial resistance.
The enzymes in ZYMOX Leave-On Conditioner combine with biological material in the skin to gently soothe skin and provide natural protection.
Our Leave-On Conditioner is best used as part of a pet grooming regime after using our anti-itch shampoo.

Lightly rinse our non-greasy formula away, or for optimal results, leave on to dry.

ZYMOX pet conditioner can also be used to help manage skin and coat conditions in between baths for long-term benefits.

We've added skin hydrating vitamin D to our leave-on conditioner, to help soothe and relieve skin.

Developed by veterinarians, we knew we wanted to avoid harsh chemical ingredients such as parabens and petroleum by-products.

All ZYMOX pet skincare products are made using non-toxic, non-drying, non-irritating ingredients that are kind to your pet's skin.

ZYMOX Leave-in Conditioner is formulated for dogs and cats of all ages, and is gentle enough for both puppies and kittens.

Our grooming products have each been carefully developed to offer powerful soothing relief and deep penetrating moisturization to support normal skin and coat health for your pet.
Manufacturer Information
| Option | UPC/SKU |
| --- | --- |
| 12 oz | 667334229035 |