Vetoquinol Pill Wrap Oral Paste
Roll over image to zoom in
Click to open expanded view
$18.65 (-27%)
Vetoquinol Pill Wrap Oral Paste Wholesale
What is Pill Wrap ?
Pill Wrap is a moist, juicy, flavorful, and shapeable paste that is perfect for wrapping around any size or shape of pill. Pill Wrap makes "pilling" your cat or dog easy!
What makes Pill Wrap work so well ?
Pill Wrap works because it isn't preformed into a pocket or other shape. You can use a little or a lot!
Pill Wrap can cover any type of tablet, capsule, or wafer. Each 113.4 g container can cover approximately 56 pills.
Dogs and cats love the taste !
Pill Wrap is formulated from wheat flour, rice bran, liver powder, dried cheese, and fish oil. In a Canadian study, Pill Wrap worked for 79% of patients.
Compare
Description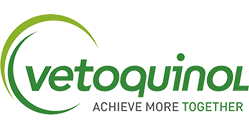 Pill Wrap offers an effective means of feeding your dog or cat its medications. With a simply pinch of Pill Wrap, you can add a flavorful, shapeable coating to the exterior of the pill. Dogs and cats love the taste of Pill Wrap and will gladly accept their vitamins, supplements or medications. Feeding your pet will be as easy as feeding them a treat! Make feeding your pet its medications easy. Shapeable and flavorful. Dogs and cats love the taste!
Manufacturer Information
Vetoquinol is manufactured by Vetoquinol
| Option | UPC/SKU |
| --- | --- |
| 4 oz | 017030090222 |