Vetoquinol Care Triglyceride Omega Supplement for Large & Giant Breeds
$76.99 (-23%)
Vetoquinol Care Triglyceride Omega Supplement for Large & Giant Breeds Wholesale
Feed orally. Capsules may be given whole or punctured and liquid contents squeezed onto food.
FOR DOGS: 60-80 lbs. 1 capsule daily
FOR DOGS: over 80 lbs. 2 capsules daily
Feeding directions may vary according to the recommendations of your veterinarian.
Compare
Description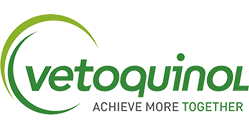 Vetoquinol Care Triglyceride Omega Supplement are simply the best way to maintain your large dog's skin and coat health. If your large dog suffers from rashes from allergies or skin disease, the omega-3 fatty acids in Triglyceride Omega Supplement will provide quick relief. You will not only find your dog scratching less, but you will see a beautiful improvement in the healthy look and shine of his coat. The reduction of skin rashes is the number one reason owners choose Triglyceride Omega Supplement, but there are many other benefits of the omega-3 fatty acids they contain. The omega-3 fatty acids contained in Triglyceride Omega Supplement come from fish oil, proven to have some amazing health benefits for your dog. Not only will skin and coat health improve, but Triglyceride Omega Supplement can also reduce the cholesterol in your large dog and improve its heart health. Omega-3 fatty acids have been known to improve mobility, and ease joint pain in arthritic pets. You may even see improved alertness in your geriatric dog with use of these supplements. Regular use of the Triglyceride Omega Supplement from Vet Solutions will have your large or giant breed dog looking and feeling great! Directions for Use: Administer orally 1 capsule daily for animals 27.3 – 36.4 kg (60 – 80 lbs.) or 2 capsules for animals over 36.4 kg (80 lbs.) body weight. Capsules may be punctured and liquid content squeezed onto food if desired.
INGREDIENTS
GUARANTEED ANALYSIS: Per Capsule (1.5 gram)
Crude Protein (min)
99%
Moisture (max)
0.10%
Vitamin A
320 IU
Vitamin D3
80 IU
Vitamin E
3.2 IU
*Eicosapentaenoic Acid, EPA
360 mg
*Docosahexaenoic Acid, DHA
240 mg
*Not recognized as an essential nutrient by the AAFCo Dog or Cat Food Nutrient Profiles
INGREDIENTS: Fish Oil, Glycerin, Water, dl-alpha Tocopherol (source of Vitamin E), Vitamin A Palmitate, Vitamin D3 Supplement.
Manufacturer Information
Vetoquinol is manufactured by Vetoquinol
| Option | UPC/SKU |
| --- | --- |
| 250 Capsules | 017030041378 |