Veterinary Formula Clinical Care – Hot Spot & Itch Relief Medicated Spray
$13.31 (-36%)
Veterinary Formula Clinical Care – Hot Spot & Itch Relief Medicated Spray Wholesale
– Relieves itching, burning and pain of the skin
– Moisturizes and protects skin
Compare
Description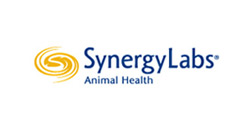 Veterinary Formula Clinical Care Hot Spot & Itch Relief is a medicated analgesic and anti-inflammatory spray. It provides rapid relief of inflammation, itchy skin and other associated conditions.
Clinical Care Hot Spot & Itch Relief has minimum ingredients, so you know you're not slathering your pet and your home with a slew of unnecessary chemicals. It works almost immediately to take the sting and itch out of common skin wounds, and to get your pet back to their relaxed self.
Veterinary Formula is manufactured by Synergy Labs, the same company Cesar Milan's trusts to manufacture his own line of dog shampoos!
Ingredients
Water, Colloidal Oatmeal, Lidocaine HCL, Glycerin, Polysorbate-20, Hydrocortisone Acetate, Allantoin, Wheat Germ Oil, Lactic Acid, Fragrance
Specifications
This information is for informational purposes only and is not meant as a substitute for the professional advice of, or diagnosis or treatment by, your veterinarian. Always seek the advice of your veterinarian or other qualified professional with any questions you may have regarding a medical condition. Never disregard or delay seeking professional advice due to what you may have read on our website. Our medications are FDA approved and/or EPA regulated when and as required by law.
Directions
Shake well. Spray affected area thoroughly and evenly until wet. Treat twice daily for one week, then once per day for one more week. If needed, continue every other day for two additional weeks. For topical use only on dogs and cats over 12 weeks. Avoid contact with eyes. If irritation develops, discontinue use and consult your veterinarian.
Care Instructions
Store in a cool, dry place.
Manufacturer Information
Veterinary Formula Clinical Care – Hot Spot & Itch Relief Medicated Spray is manufactured by Synergy Labs