Tropiclean Oxy Med Medicated Oatmeal Treatment Rinse
$21.32 (-31%)
Tropiclean Oxy Med Medicated Oatmeal Treatment Rinse Wholesale
Fast Itch Relief — Dog shampoo helps quickly soothe itchy skin.

Oatmeal Shampoo — Made with colloidal oatmeal, a clinically proven ingredient that helps relieve inflamed skin.

Deeply Soothing — Contains a gentle yet powerful combination of alpha hydroxy, beta hydroxy, and tea tree oil that exfoliates the skin's surface and penetrates deep into the pores to cleanse and help soothe dry, itchy skin fast.

Mindfully Made — Shampoo is soap, paraben, dye, and cruelty free.

Family Owned — TropiClean products are proudly made in the U.S.A by pet lovers like you.

Enhanced Shipping Seal — Packaging is now spill-resistant with a reinforced cap to resist damage and an induction seal to reduce spills. NOTE: Product shipped may vary as existing inventory is depleted and enhanced packaging is introduced.

Suitable for routine bathing when used as directed.
For use on dogs and cats 12 weeks and older.

TropiClean Pet Products offers a full range of naturally derived dog and cat products including TropiClean Grooming Products, SPA by TropiClean, TropiClean OxyMed, TropiClean PerfectFur, TropiClean Enticers, and TropiClean Fresh Breath Oral Care and Dental Products.

Contains one (1) 20oz bottle of Tropiclean OxyMed Medicated Anti-Itch Shampoo for Pets.
Compare
Description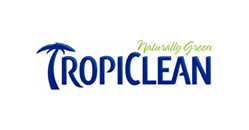 Tropiclean Oxy Med Medicated Oatmeal Treatment Rinse (20 oz) Oxy-Med is an ultra soothing medicated rinse formulated to stop itching, control flaking and reduce shedding. Oxy-Med® contains Alpha Hydroxys which are far more effective than any medicated shampoo at relieving seborrhea and other skin problems. Alpha Hydroxys penetrate the lowermost levels of the skin (stratum corneum) and "clean out" the skins pores. Vitamins and Omega 3 fatty acids supply nourishment for a healthy skin & coat. Stops itching fast Ultra soothing Rehydrates Oatmeal, Omega 3, Vitamin E + Salicylic Acid
Manufacturer Information
Tropiclean Oxy Med Medicated Oatmeal Treatment Rinse is manufactured by Tropiclean