$7.26 (-21%)
Quick Blood Stopper Gel Wholesale
Four Paws health and wellness products focus on overall pet well-being

Antiseptic gel stops blood flow when cutting nails, wing clipping, and treating minor cuts

Used by veterinarians and breeders

For use on dogs, cats, and birds

Available in a 1.16-ounce container
Compare
Description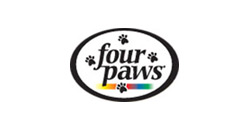 Cutting your pet's nails or docking your bird's beak isn't your favorite time of day. And as careful as you are, it's far too easy to draw blood. When you need to stop bleeding, Four Paws Antiseptic Quick Blood Stopper can help. It's designed to be used by both veterinarians and breeders in the aid of stopping blood when docking, cropping and / or nail cutting. It works on dogs, cats and birds. And it comes in in an easy-to-apply gel that you and your pet will appreciate.
Ingredients
See bottle for complete list of ingredients.
Directions
Follow instructions on packaging for use.
Care Instructions
Store in a cool, dry place.
Manufacturer Information
Quick Blood Stopper Gel is manufactured by Four Paws Pet Products