NaturVet Septiderm-V Skin Care Bath
$11.99 – $287.87 (-31%)
NaturVet Septiderm-V Skin Care Bath Wholesale
Deionized Water, Alkyldimethylbenzyl Ammonium Chloride C14 50%, C12 40%, C16 10%, Tetradecyl Trimethyl Ammonium Bromide; Ethanol 0.21% in a cleansing base containing mild surfactants, thickener, and fragrance.
Compare
Description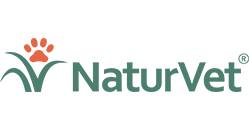 Septiderm-V Skin Care Bath Removes dirt with out stripping natural oils Helps reduce skin irritation and itching due to skin problems Very effective deodorant shampoo and excellent grooming aid Liquid supplement and lotion can be combined to create a perfect skin For dogs, cats and horses over six weeks of age. Helps relieve itching that may be caused by hot spots, flea bites, dermatitis, rashes and skin allergies. Recommended for regular bathing.
Shake Well Before Each Use.
For Treatment of External Skin Disorders:
Wet the animal thoroughly and apply sufficient Skin Care Bath to lather well (apply straight or dilute with one or two parts water, depending on length and density of coat).
Massage in well. Allow ten minutes contact time and rinse completely. Repeat bathing semi-weekly or weekly, and apply Septiderm-V Skin Care Lotion to hot spots or sores daily according to directions until conditions are under control
For Routine and Grooming Use:
Apply as directed above except contact time may be shortened. Bathe monthly or as needed.
Manufacturer Information
| Option | UPC/SKU |
| --- | --- |
| 8 oz | 027795120010 |
Additional information
| | |
| --- | --- |
| Options | 8 fl. oz, 16 fl. oz, 1 Gal, 5 Gal |