NaturVet Omega-Gold Plus Salmon Oil
$15.89 – $27.00 (-18%)
NaturVet Omega-Gold Plus Salmon Oil Wholesale
Feeding Directions For Dogs and Cats:
Up to 20 lbs. 2 soft chews
21 to 40 lbs. 3 soft chews
41 to 60 lbs. 4 soft chews
61 lbs. and over 6 soft chews
Amount can be divided between AM & PM meals.
Compare
Description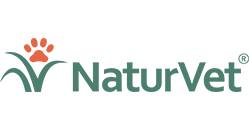 NaturVet Omega-Gold Plus Salmon Oil Soft Chews support a healthy skin and coat in dogs  These palatable soft chew supplements include a rich supply of fatty acids from natural sources that work to enrich your pet's coat and to keep their skin soft and healthy. The chews are also free of wheat and other filler ingredients that can make other treats difficult for dogs to digest. NaturVet Omega-Gold Plus Salmon Oil Soft Chews are made in the USA to ensure that they are safe for your dog. This package includes 180 palatable soft chews- but there is also a package containing 90 soft chews . Your dog will love these soft chews and you'll love how they restore his skin and coat, so order a package for your pup today! Key Features: Includes fatty acids that support healthy skin and coat Available in sizes with 90 and 180 palatable soft chews Made in the USA Naturvet University Product Education Skin & Coat (PDF) Naturvet University Product Education Omega-Gold Plus Salmon Oil & No Toot Gas Aid (PDF).
Manufacturer Information
| Option | UPC/SKU |
| --- | --- |
| 180 Soft Chews | 797801038188 |
| 90 Soft Chews | 797801036924 |
Additional information
| | |
| --- | --- |
| Options | 90 Soft Chews, 120 Soft Chews |