NaturVet Aller-911 Skin Care Shampoo
$22.97 (-22%)
NaturVet Aller-911 Skin Care Shampoo Wholesale
• Sulfate Free
• Deodorizes
• Helps dry, itchy skin.
• Moisturizes
For topical use on animals only. Keep out of eyes and mouth. Discontinue use if irritation develops.
Compare
Description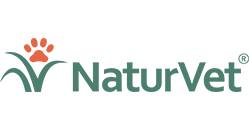 NaturVet Aller-911 Skin Care Shampoo is formulated to be soothing for pets with seasonal allergies. Cleans the dirtiest pets while remaining mild enough for daily use without stripping the coat of essential natural oils. Also a very effective deodorant shampoo. Routine bathing leaves the skin & coat soft, shiny and looking great.
Manufacturer Information
| Option | UPC/SKU |
| --- | --- |
| 16 oz | 797801048026 |