Roll over image to zoom in
Click to open expanded view
$9.99 – $12.89 (-31%)
Laxatone Wholesale
– Tasty tuna-flavored gel treat
– Easily administered to cats and dogs
– Manages hairballs in cats
Compare
Description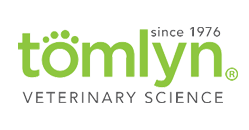 Hairballs, constipation, and nausea-oh my!-can make things tough for your cat, so use Laxatone. Available in tuna and natural flavors, the lubricant is specifically designed to manage hairballs in cats. It is veterinarian-recommended to lubricate the digestive system and aid in your cat's digestion of hair, thus aiding in the prevention of nausea and constipation. Laxatone also contains a beneficial iron supplement.
Nutrition Analysis
Laxatone contains 25 kCal per 6 gram serving.
Ingredients
White Petrolatum USP, Light Mineral Oil NF, Corn Syrup, Malt Syrup, Soybean Oil, Cane Molasses, Water
Side Effects & Warnings
There are no known side effects.
Specifications
Available in 2.5 and 4.25 oz. sizes in tuna and natural flavor.
Directions
Laxatone dosage amount depends on the animal and specific health issue, so be sure to consult the product information and/or your veterinarian. Dosage is generally a half-teaspoon per one to three days. When first administering Laxatone, place a small amount of product on animal's nose to stimulate taste interest, then provide your pet with proper dosage.
Care Instructions
Store in a cool, dry place.
More Information & Links
This information is for informational purposes only and is not meant as a substitute for the professional advice of, or diagnosis or treatment by, your veterinarian. Always seek the advice of your veterinarian or other qualified professional with any questions you may have regarding a medical condition. Never disregard or delay seeking professional advice due to what you may have read on our website. Our medications are FDA approved and/or EPA regulated when and as required by law.
Manufacturer Information
| Option | UPC/SKU |
| --- | --- |
| 2.5oz Maple Flavor | 017030022919 |
| 2.5oz Tuna Flavor | 017030023046 |
| 4.25oz Maple Flavor | 017030023008 |
| 4.25oz Tuna Flavor | 017030006209 |
Additional information
| | |
| --- | --- |
| Options | 2.5oz Maple Flavor, 2.5oz Tuna Flavor, 4.25oz Maple Flavor, 4.25oz Tuna Flavor |