Hot Spot & Itch Relief Medicated Formula
$8.89 – $8.99 (-33%)
Hot Spot & Itch Relief Medicated Formula Wholesale
– Heals and soothes irritated skin
– Discourages itching and gnawing
– pH balanced, safe, and effective
Compare
Description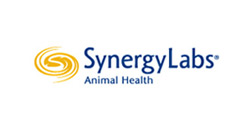 Give your dog or cat relief from itching, inflamed, and overall irritated skin. The comforting solution in Veterinary Formula Clinical Care Hot Spot & Itch Shampoo will stop your dog or cat from scratching and gnawing and get him back to more important things like licking, sleeping, and being adorable. Follow up with the conditioner and you'll want to snuggle your pup all day.
Ingredients
Water, Sodium Lauryl Ether Sulfate, Acrylates Copolymer, Cocamide DEA, Cocamidopropyl Betaine, Sodium Lauryl Sulfate, Lidocaine HCL, Propylene Glycol, Ethanol SDA-40, Colloidal Oatmeal USP, DMDM-Hydantoin, Hydrocortisone, Lactic Acid, Fragrance, Wheat Germ Oil, Aloe Vera, Tetra sodium EDTA, Caramel Color.
Side Effects & Warnings
If additional irritation occurs or the condition does not get better within 2 weeks consult your veterinarian.
Specifications
Ask your veterinarian or consult with one of our pet care specialists at 1-800-844-1427.
This information is for informational purposes only and is not meant as a substitute for the professional advice of, or diagnosis or treatment by, your veterinarian. Always seek the advice of your veterinarian or other qualified professional with any questions you may have regarding a medical condition. Never disregard or delay seeking professional advice due to what you may have read on our website. Our medications are FDA approved and/or EPA regulated when and as required by law.
Directions
Even though they may not enjoy it, completely saturate the coat of your dog or cat. Apply the shampoo and work into a thick lather. Massage thoroughly into the skin and then let the shampoo soak in for 5-10 minutes depending on how patient your animal is. Rinse well. Use twice weekly until irritation subsides. Follow up with conditioner.
Care Instructions
Store in a cool, dry place.
Manufacturer Information
Hot Spot & Itch Relief Medicated Formula is manufactured by Synergy Labs
| Option | UPC/SKU |
| --- | --- |
| Medicated Shampoo – 16 oz. | 736990013309 |
| Medicated Conditioner – 16 oz. | 736990013354 |
Additional information
| | |
| --- | --- |
| Options | Medicated Shampoo – 16 oz., Medicated Conditioner – 16 oz. |