Roll over image to zoom in
Click to open expanded view
$37.88 – $143.89 (-23%)
Frontline Plus for Cats Wholesale
– Kills fleas and ticks within 48 hours
– Kills flea eggs and larvae, preventing maturation and further infestation
– Protection lasts for 30 days
Compare
Description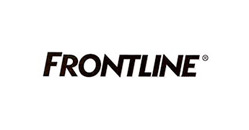 Comprehensive Guide To Frontline Plus for Cats
What Is Frontline Plus for Cats?
While no one likes dealing with pest infestations, even the most conscientious cat owner can get ticks and fleas. These dangerous bugs may start small, but they have the potential to overwhelm your cat and your home quickly! Frontline Plus for Cats is an easy way to protect your feline friend against these parasites.
Why Are Fleas and Ticks Such a Serious Problem?
Fleas and ticks carry diseases like Lyme disease, Rocky Mountain Spotted Fever, Tularemia, tapeworms, Tick Paralysis, Marine Typhus, Anaplasmosis, and anemia. Your cat can suffer severe consequences, including long-term treatment, hospitalization, or even death if the problem isn't resolved on time.
The biggest problem with ticks and fleas is that they can latch onto bedding and furniture. Your carpet, walls, beds, cat beds, and even your car can all become potential sources of reinfection. Additionally, both you and your human family can become infected with the diseases carried by these pests.
Both ticks and fleas produce larvae that stay on your cat's body after the adults have been killed. This can lead to another infestation once the eggs hatch, and it doesn't take long for them to reproduce and come back twice as strong! Frontline Plus for Cats reviews says this medicine deals with the egg problem.
How Does Frontline Plus for Cats Help?
The active ingredients in Frontline Plus for Cats are Fipronil and (S)-methoprene. Fipronil is a star ingredient that effectively treats the worst infestations of ticks and fleas.
(S)-methoprene is a chemical that is poisonous to several insects but specifically fleas. It is a multifaceted chemical.
(S)-methoprene prevents flea eggs from hatching and prevents young fleas from reaching the breeding stage. Fipronil kills many insects like ants, fleas, ticks, and other insects. This is how Frontline Plus for Cats 6 pack provides broad-spectrum care to your cat!
The most crucial part about Frontline Plus for Cats is the breaking of the fleas' life cycle. Fleas multiply so quickly that it is difficult to get rid of them once an infestation has set in. Treating your cat with Frontline Plus for Cats will ensure that reinfection does not occur!
What Are the Frontline Plus for Cats Dosage Guidelines?
Frontline Plus for Cats reviews say that the product works for any size of a cat. All you have to do is open the package and carefully position the applicator over your cat's skin with the foil side towards you. Part your cat's fur so that their skin is exposed. Make sure to take off their collar!
Next, expose the skin between your cat's shoulder blades and squeeze out all the medicine in the applicator. Ensure that the liquid is applied directly to your cat's skin, and it isn't merely sitting on top of their fur. Ensure this is a pot your cat cannot lick. And you're done! Your cat is now protected from pests for 30 days!
Are There Any Frontline Plus for Cats Side Effects I Should Know?
Frontline Plus for Cats side effects include skin irritation, redness, or rash-like patches. Your cat may be scratching more than usual and can show signs of general discomfort. Some Frontline Plus for Cats reviews states that cats might get mild vomiting or diarrhea.
If these symptoms don't subside or your cat shows any other signs, please contact your vet urgently.
Frequently Asked Questions
What Types of Fleas and Ticks Does Frontline Plus for Cats Kill?

Frontline Plus for Cats kills adult fleas, flea eggs, flea larvae, ticks, chewing lice and can help with some instances of sarcoptic mange infestations.

Can I Give This to My Dog?

No, you cannot give Frontline Plus for Cats to your dogs. Dogs and cats have different dosage requirements. This medicine will not work effectively on your dog as your dog will likely need a much higher dose.

Does This Need a Prescription?

No, this medicine is an over the counter product. You don't need vet authorization to purchase this. However, if your cat is currently under treatment or is on any medication, you should ask your vet before introducing anything new to their body or diet.

How Should I Store This?

Store this medicine in a cool, dry place away from direct sunlight. Use immediately after opening. Don't keep open packages unused as the medication may degrade over time.

How Often Can I Give This?

You can give this medication once every 30 days. It is not advised to use more often than monthly. Each vial contains enough medicine to protect your cat for 30 days.

Can I Bathe My Cat After Giving This Medicine?

Yes, you can bathe your cat or allow them near water. Once absorbed by the skin, there is no danger of this being washed off. You don't have to stop your regular cleaning schedule because of Frontline Plus for Cats.
Can I Use Frontline Plus for Cats on Dogs?
No, you should not use any products meant for cats on dogs.
Ingredients
Fipronil, (S)-Methoprene 

Side Effects & Warnings
Any topical treatment may cause sensitivity to skin. If irritation does not clear up within a day, contact your veterinarian. Do not combine with other spot-on flea and tick treatments unless recommended by your veterinarian.
Specifications
This information is for informational purposes only and is not meant as a substitute for the professional advice of, or diagnosis or treatment by, your veterinarian. Always seek the advice of your veterinarian or other qualified professional with any questions you may have regarding a medical condition. Never disregard or delay seeking professional advice due to what you may have read on our website. Our medications are FDA approved and/or EPA regulated when and as required by law.
Directions
Snap open the tip of pipette, pointing away from your face and body. Part the cat's hair, between the shoulders, so skin is visible. Touch tip of pipette to skin, and squeeze contents, making sure to get solution on skin and not just fur. 

Care Instructions
Store at room temperature.
Manufacturer Information
Frontline is manufactured by Merial
| Option | UPC/SKU |
| --- | --- |
| 3 pack | 350604287407 |
| 6 pack | 350604288404 |
Additional information
| | |
| --- | --- |
| Pet Size | All Weights |
| Supply Count | 3 months, 6 months, 12 months |