Feliway MultiCat Starter Kit & 30 Day Refill
$31.65 (-25%)
Feliway MultiCat Starter Kit & 30 Day Refill Wholesale
Just plug it in & it works continually for 30 days.
Each diffuser covers up to 700 square ft.
Starter Kit includes a 30 day vial for diffuser.
Contains a clinically tested & approved synthetic pheromone.
Compare
CEVA ANIMAL HEALTH
Description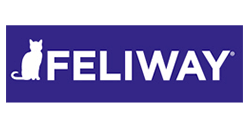 The Feliway® MultiCat Starter Kit & 30 Day Refill includes everything needed to offer continuous comforting and calming to your cat.  Pheromones are natural chemical signals used by animals to elicit emotional responses among a species; by replicating these chemicals with patented technology, the Feliway diffuser offers a safe and innovative way to calm cats suffering from fear or anxiety. The Feliway MultiCat Starter Kit & 30 Day Refill includes both a plug-in diffuser loaded with the synthetic cat appeasing pheromone. This solution is clinically proven to alleviate the symptoms of stress and works without any sedatives or tranquilizers. Keep your cat calm with this ingenious solution and order today! Key Features: Artificial pheromone clinically proven to calm cats Kit includes Plug-in diffuser (to be used with 110-120 V AC) and 30-day refill Covers 500-700 sq. ft.