$10.65 (-34%)
Dental Fresh for Cats Wholesale
– Protects teeth and gums, removes plaque and tartar, brightens teeth, and freshens breath
– Easy to administer – just add to your cat's water
– Makes professional cleanings shorter and gentler
Compare
Description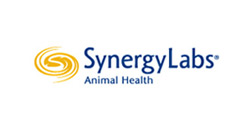 Dental Fresh is often called the world's first "toothbrush in a bottle." Add it to your cat's drinking water for an easy way to remove plaque, brighten teeth, and freshen breath. Cats can be notoriously skittish during teeth cleanings, but even the most elusive kitty won't mind using Dental Fresh. Plus, it helps make professional cleanings shorter and easier.
Ingredients
Purified deionized water, stabilized chlorine dioxide, sodium benzoate, and organically derived chlorophyll.
Directions
Product may discolor fabrics, use appropriate care when handling. Follow your veterinarian's directions or add one teaspoon to one 8 oz. cup of cat's drinking water. Use daily for maximum effectiveness.
Care Instructions
Store in a cool, dry place.