Bravecto Plus Topical for Cats
Roll over image to zoom in
Click to open expanded view
Description
What is Bravecto PLUS for Cats?
Bravecto PLUS for Cats is a safe and effective topical flea and tick treatment that treats fleas, ticks, gastrointestinal nematodes and prevents heartworm in cats.
In addition, it acts as a treatment strategy for flea allergy dermatitis (FAD). Bravecto Plus also cures all stages of roundworms and hookworms and at the same time protects cats from heartworm for 2 months.
For:
Cats and Kittens (2.6+ lbs, 6 months of age or older)
Benefits:
Provides effective treatment and prevention of fleas on cats for 3 months following application.
Fleas are killed by 12 hours after treatment and newly emerged fleas are killed before viable eggs are produced for the entire treatment period
The flea life cycle is broken by the rapid onset of action and the long-lasting efficacy against adult fleas on the cat
Newly emerged adult fleas on a cat are killed before viable eggs are produced
Reduces incidence of flea allergy dermatitis (FAD) by controlling adult fleas
Treats and controls Dermacentor variabilis (American dog tick) infestations for 8 weeks
Prevents heartworm disease caused by Dirofilaria immitis and treats and controls roundworms and hookworms
Highly effective against ear mite infestations after a single treatment
Indications
Treatment and prevention of flea (Ctenocephalides felis) infestations for 3 months
Rapid onset of action kills newly emerged adult fleas before they lay eggs
Reduces incidence of flea allergy dermatitis (FAD) by controlling adult fleas
Prevention of heartworm disease caused by Dirofilaria immitis for 2 months
Treatment and control of roundworm (immature adults (L5) and adults of Toxocara cati and adults of Toxascaris leonina), and hookworm (4th stage larvae (L4), immature adults (L5) and adults of Ancylostoma tubaeforme and adults of Uncinaria stenocephala
Treatment and control of ear mites (Otodectes cynotis)
How it Works:
After applying Bravecto for Cats, the medication quickly reaches tissue fluids under your cat's skin. When fleas and ticks feed on your cat, they ingest Bravecto for Cats and die. Bravecto for Cats kills fleas, prevents flea infestations and kills black-legged ticks for 12 weeks. Bravecto for Cats also treats and controls American dog ticks for 8 weeks.
Note
Must not be used in case of hyper-sensitivity to the active constituents or to any of the excipients
Should not be used on kittens less than 9 weeks of age or cats weighing less than 2.6 lbs (1.2kg)
In tick season, daily searching for and removal of any ticks found is recommended
The cat's coat over the treatment application sit may appear damp, greasy and mildly clumped
Active Constituents
280 mg/mL FLURALANER
14 mg/mL MOXIDECTIN
Also contains: 339 mg/mL DIMETHYLACETAMIDE
Method of Administration
Step 1
Immediately before use, open the sachet and remove the pipette
The pipette should be held by base or by the upper rigid portion below the cap in an upright position (tip up) for opening it
The twist-and-use cap should be rotated clockwise or counter clockwise one full turn
The cap will stay on the pipette; it is not possible to remove it
The pipette is open and ready for application when the breaking of the seal is felt
Step 2
The cat should be standing or lying with its back horizontal for easy application
Part hair, place the pipette tip on the base of the skull of the cat
Step 3
Squeeze the pipette gently at least twice, and apply the entire contents directly to the cat's skin
The product should be applied on cats up to 13.8 lbs (6.25 kg) body weight in one spot at the base of the skull, or two spots in the middle line of the base of the skull on cats greater than 13.8 lbs (6.25 kg) body weight.
Ingestion may cause adverse reactions and will remove product from the coat
If multiple cats are treated and may mutually groom, it is recommended that the cats are separated while product dries
Treatment Schedule
For the treatment and prevention of flea infestation, the product should be administered at intervals of 3 months
For the treatment and control of ticks, the product should be administered at intervals of 8 weeks
For the prevention of heartworm disease caused by Dirofilaria immitis, the product should be administered at intervals of 2 months
One dose of BRAVECTO PLUS treats roundworm, hookworm and ear mites and regular dosing with BRAVECTO PLUS provides ongoing control of roundworm, hookworm and ear mites
Consult a veterinarian if worm problems persist
Kittens below 6 months of age should be weighed regularly
Fast growing kittens that are at risk of outgrowing the initial dose unit weight band during the treatment interval should be retreated at 8-week intervals to ensure persistent flea and tick killing activity and continuous prevention of heartworm disease
The product should not be administered at intervals shorter than 8 weeks as the safety shorter intervals has not been tested
BRAVECTO PLUS can be used year round
Safety Directions
Not to be used for any purpose, or in any manner, contrary to the label unless authorised under appropriate legislation
Avoid contact with eyes – wash out immediately if contact is made
Wash hands after use
Do not use directly on skin lesions
For topical use only and not for oral administration
Apply the dose as indicated to prevent the animal from licking and ingesting the product
Do not allow recently treated animals to groom each other
Do not allow treated animals to encounter untreated animals until the application site is dry
The safety of this product has not been established in breeding, pregnant or lactating animals and therefore use in such animals is not recommended
Efficacy after shampooing and wetting has not been assessed
Do not allow children to contact the application site until it is dry, it is therefore recommended to treat the animal in the evening
On the day of treatment, treated animals should not be permitted to sleep with their owner, especially children
Disposal
Dispose immediately of empty pipette, sachet and carton by wrapping in paper and placing in garbage bin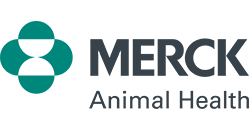 No description available
Nutrition Analysis
Fluralaner and Moxidectin
Side Effects & Warnings
IMPORTANT SAFETY INFORMATION: The most commonly reported adverse reactions include vomiting, hair loss, itching, diarrhea, lethargy, dry skin, elevated ALT, and hypersalivation. BRAVECTO PLUS has not been shown to be effective for 2 months in kittens less than 6 months of age. For topical use only. Avoid oral ingestion. The safety of BRAVECTO PLUS has not been established in breeding, pregnant and lactating cats. Fluralaner is a member of the isoxazoline class. This class has been associated with neurologic adverse reactions including tremors, ataxia, and seizures. Neurologic adverse reactions have been reported in cats receiving isoxazoline class drugs, even in cats without a history of neurologic disorders. Use with caution in cats with a history of neurologic disorders. Use with caution in cats that are heartworm positive. The effectiveness of BRAVECTO PLUS to prevent heartworm disease after bathing or water immersion has not been evaluated.
Directions
Consult your veterinarian to determine which formulation is right for your cat.
Care Instructions
Keep out of reach of children and other pets. The product is highly flammable. Keep away from heat, sparks, open flame or other sources of ignition. Do not store above 77°F (25°C). Store in the original package in order to protect from moisture. The pouch should only be opened immediately prior to use.
Additional information
| | |
| --- | --- |
| Pet Size | 2.6 – 6.2lbs, 6.2 – 13.8lbs, 13.8 – 27.5lbs |
| Supply Count | 2 months |